California Stage presents "Social Distance Theater": a variety of theater, music, poetry and art shows from July 4th through September 5th, 2020.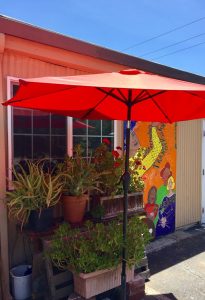 Local performing arts companies and individual performers are presenting live music, bits and pieces of plays, stirring stories, poems and more for a limited socially-distanced audience all summer, outdoors at California Stage!
California Stage has built a stage in our open air courtyard with small group, safe-distance seating so that we can have a spiritually resuscitative time for those of us getting Covid stir-crazy.
It all happens at the California Stage Arts Complex in our fabulous Open Air Courtyard, 1723 25th Street (25th and R), Sacramento.
Get out of the house and enjoy some relaxing early-evening entertainment this summer! Masks are recommended but not required.
The fun started on July 4th. For the remainder of the season, enjoy these upcoming shows!
Aug 8th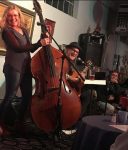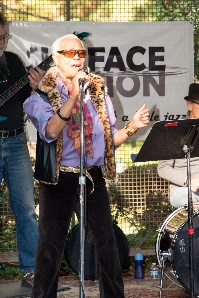 Then, on Aug 8th: Eva and Les of Surface Tension with longtime friends, Patrick and Kathleen Minor of the band You, You, You will reform original music along with covers songs of folk, rock, blues and a little jazz .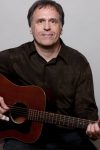 James Israel will open, with his unique original acoustic rock tunes about relationships and social justice.
These Sacramento favorites bring their sweet harmonies and fun sounds to the stage, wherever they play.
Aug 15th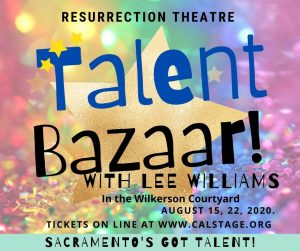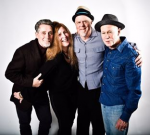 Next up, on Aug 15th, Lee Williams will MC a great show, starting with guitarist David Kamminga, followed by the Fenix Dance and Drum troupe, and then The Talent Bazaar by Resurrection Theater, where Sacramento Variety Artists from the "unique to the sublime" compete for awards and audience approval! This unique and fun evening caps off with Beth Reide-Grigsby and the Red Blues Band.
Aug 22nd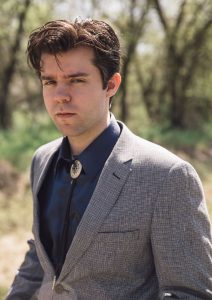 Again on Aug 22nd, Lee Williams will MC, and the show will open with guitarist David Kamminga, this time followed directly with The Talent Bazaar by Resurrection Theater.
But on this night, closing the show will be  Todd Morgan and the Emblems, playing pop and rock. Todd Morgan is an accomplished singer, pianist, guitarist, songwriter, bandleader, engineer and producer, and to top it all off, a true showman.  Fronting his band The Emblems in northern California and beyond since he was only 16, Todd Morgan performs a mix of modern pop/rock, soul, blues, funk and his first love, early rock 'n' roll.  Performing great original songs as well as amazing cover versions, Todd has been nominated for SAMMIE awards three years in a row: "Best Pop Band," "Best Rockabilly," and most recently in 2019, in the "Indie" category.  In 2015 Todd's album Sweet Pretender was rated one of Submerge Magazine's "Top 15 Albums of the Year." The song Running Wild from that album won West Coast Songwriters' "Best Song of the Year" that same year.  Todd's 4th album, Move, consisting of all-original music was released in March of 2020.
Aug 29th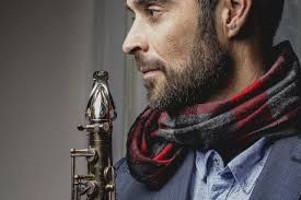 Once again on Aug 29th, Ray Tatar will MC, introducing A Surprise Musical Act at 8pm.
Then we're in for a world-class treat with Jacam Manricks and Friends!
Sri Lankan/Portuguese Australian-born saxophonist/composer Jacam Manricks was raised in a musical family.  His parents were resident classical musicians in the state symphony in his hometown of Brisbane and his grandfather was a famous Portuguese jazz clarinetist and saxophonist in Sri Lanka.  As a child Jacam frequently attended his parents' symphony concerts and was introduced to jazz at home through his fathers' jazz record collection. Due to these surroundings, Jacam was able to build a diverse musical foundation from a young age that combined jazz and classical music, two genres that continue to influence his music today. Jacam began studying piano at age 5 and the alto saxophone at 9. His formal musical training continued in New York in 2001, culminating with a Doctor of Musical Arts degree in JazzArts from the Manhattan School of Music in 2007.
As a saxophonist and woodwind player, Jacam has performed and/or recorded with some of the most prestigious international artists of our time.
Sept 5th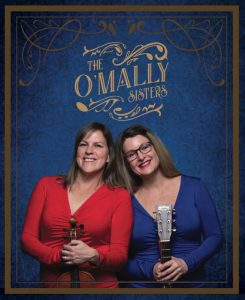 Sept 5th: The O'Mally Sisters specialize in bringing the fun. Sisters from another mother, and another father, they found each other on the musical genealogy website, 23 measures and me! Kally plays guitar and handles with songwriting and lead vocals and Ally brings the sweet harmonies and violin. Despite being a duo, they can fill up the room with a sweet sound. They sing songs about dancing, drinking and wild women who break the mold and feel like their gigs are a success when the crowd is having a great time, singing along, dancing or laughing.
The O'Mally Sisters have a Smothers Brothers type of energy and humor which resonates well with their listeners. Live shows include a great mix of covers, some Pistol Annies, Allison Krauss, Donna Summer, Sister Sledge, Bonnie Tyler and others.
They feature originals with some fun zingers like: "If the whiskey doesn't kill it, (I'm gonna find what will)" and "He's too Hot for Me" a funny song about aiming out of your league.