Next up: August 21st, 8-10pm: Lisa Phenix Band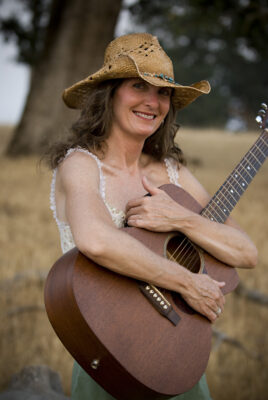 Step out and catch the rockin' blues of Lisa Phenix, a.k.a. Silly Little Mama. Lisa plays her unique style of what she calls "homegrown mating music." Lisa's musical influences touch upon folk, blues and jazz.
"One of Sacramento's finest singer-songwriters."
—  Steve Cagle, KVMR
"Lisa Phenix brings musical enjoyment to music fans across the globe with her new release, Homegrown… This album is a rare find in the music business today." — Roots Music Review
And, if you're in town for Labor Day weekend, you won't want to miss this!
Sept. 4th, 8-10pm: Jammin' James and the Wing Women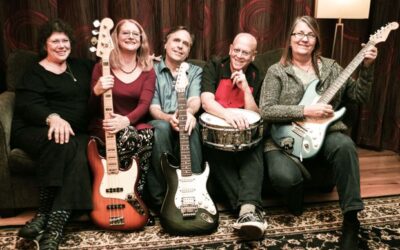 From original uptempo rock & blues to whimsical country to topical songs, James Israel's music regales listeners with insightful lyrics and catchy, yet sophisticated arrangements. Jammin' James and the Wing Women features the incredible musicianship of "Wing Women" Susan Kasper on lead guitar, Laura Sterner on bass and Carolyn McNabb on keyboards. Honorary "Wing Man" and husband of Laura, Rick Sterner rounds out the group on drums.
"American roots, rock & roll, blues, Grateful Dead and Pink Floyd come to mind when thinking of James Israel's music. Let's party!" – Fox & Goose, Sacramento.
Then, for our Grand Summer Finale:
Sept. 11th, 8-10pm: Thomas Molina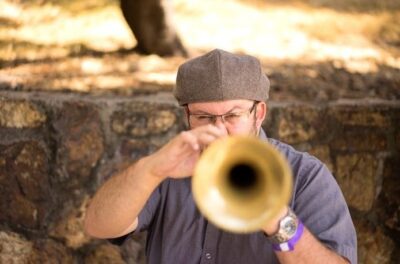 Thomas Molina and the Yuppie Liberation Front. This exciting quartet plays jazz, soul, funk and Latin music, along with original compositions.
The Yuppie Liberation Front is a collective of native Bay Area musicians playing music influenced by Classic R&B, Soul, Lofi Hip Hop, Chicano Music, Stretch Music and Contemporary Jazz and Funk. Party down with us for the Summer Finale!!!