California Stage is preparing a new season of exciting and inspiring plays.
Here's some info on two upcoming productions, with more to follow!
Jan. 7th – Feb. 5th:
An Iliad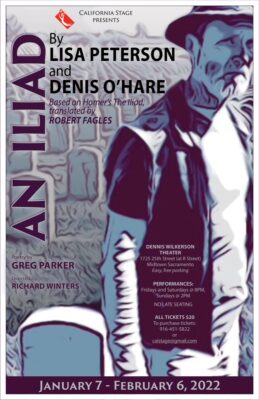 A retelling of Homer's epic tale of the Trojan War.
May 6th – June 5th:
Why Don't You Sit on My Lap?
Original play by a group of emerging theater artists featuring young playwrights. This story is loosely based on an incident in a Sacramento high school.
And much more! Watch this space for more on the upcoming season as it develops!
Showtimes: 8pm Fri-Sat, 2pm Sun.
$20 general admission: Tickets on sale soon, please check back.