See the half-hour interview which aired recently on Access Sacramento TV, about "Al and Homer: THE DRONE PLAY."
Watch the interview with director Penny Kline and playwright Jerry Fishman, discussing the world premiere of "Al and Homer: THE DRONE PLAY," below.
The play is being presented at California Stage through Aug 21, 2016, Fridays & Saturdays at 8 pm, Sundays at 2 pm.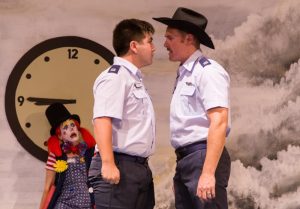 In a powerful new play making its world premiere this month, Al and Homer, two U.S. Air Force drone pilots with diametrically opposed views, face off in a conflict fraught with deadly worldwide ramifications. These two young pilots work grudgingly together in an Air Force bunker outside Las Vegas, Nevada, where they guide missile-armed Predator drones to countries on the other side of the world. The frequent imprecision of the drone technology combines with human error and a military culture of bravado to create a recipe ripe for tragedy.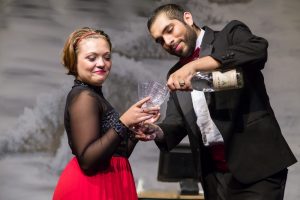 The play is not recommended for children.
Starring: Terry Randolph as AL; Brent Dirksen as HOMER; Lynnette Blaney as AMANDA; Aviv Hannan as NICOLE; David Kamminga as YAMIR; and Janet Motenko as CLOWN.
At the California Stage Theatre, 25th & R, Sacramento.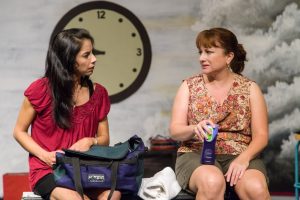 For more information and tickets, go to Ovation Stage's website. Also check out their Facebook page.
Reach the Ovation Stage Box Office at 916-606-5050, or email them at boxoffice@ovationstage.com.