Join us for Suffragette Songs with the Raging Grannies, commemorating the first Woman elected to the US Congress
Note: This is not a California Stage production. For info and reservations, contact Pennie at 916-456-1282.
Join us as we commemorate the centennial anniversary of the election of the very first woman to US Congress — some 130 years after the founding of the republic.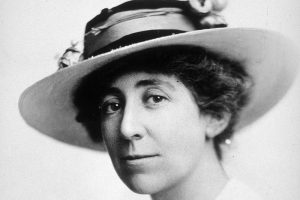 November 5, 2016
2:00-3:30 pm
At the California Stage
2509 R Street
Sacramento, CA 95816
This is a FREE Community Event — Donations are appreciated!
Jeannette Rankin was the first woman to hold a US federal office position in 1916 when elected by the state of Montana. In light of this historical event and the current event of a woman candidate for President in this year's election, let's remember the courageous Jeannette Rankin (1880-1973) through her living history performance by Jeanmarie Bishop.

Jeanmarie Bishop grew up in Arizona, US and Toronto, Canada, falling in love with theatre at a young age. She has performed many, various roles in the theatre and became the Founding Artistic Director of the Nevada Shakespeare Company. She wrote and performed the play, A Single Woman, about the life of Jeannette Rankin, which we will view selections of during this performance.
Join us for…
Suffragette songs by the Raging Grannies choral group
Performance selections of A Single Woman, the life of Jeannette Rankin
Q & A with the Living History Performer, Jeanmarie Bishop

Questions? Please call Pennie at 916-456-1282.
Sponsored by the Sacramento Women's International League for Peace and Freedom (WILPF). Support Us! Join Us!