From acclaimed author of last season's smash hit ITALIAN OPERA, Leslie Lewinter-Suskind, comes something completely different.
California Stage Theater Company will premiere Lewinter-Suskind's provocative new play A Revolutionary Mind this summer, under the direction of Producing Artistic Director Ray Tatar.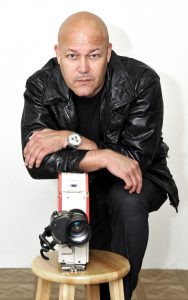 A Revolutionary Mind follows rabid activist turned housewife Susan down the rabbit hole when her daughter, a documentary filmmaker à la Raymundo Gleyzer, is kidnapped. Forced to reconcile lofty ideals espoused and promises made with the life she led, Susan must sound the dark depths of the human psyche in search of elusive answers. No stone is left unturned in this raw, unflinching odyssey of the mind.
A Revolutionary Mind will run June 17th-July 17th (excepting Independence Day weekend) in the California Stage Theater at the R25 Arts Complex, a three-venue complex located at 1721 25th Street in Midtown Sacramento.
Performance Dates:
Thursdays – June 23rd and July 7th @ 8:00pm
Fridays – June 17th & 24th and July 8th & 15th @ 8:00pm
Saturdays – June 18th & 25th and July 9th & 16th @ 8:00pm
Sundays – June 19th & 26th and July 10th & 17th @ 2:00pm
Leslie Lewinter-Suskind, a former resident of Sacramento, studied Playwrighting at the University of New Orleans. While there she wrote Italian Opera, which she entered for competition in the 1997 Region VI Kennedy Center American College Theatre Festival and later submitted to California Stage for production consideration in 2014. Now, California Stage proudly brings her work to Sacramento audiences again as she reveals her radical side with A Revolutionary Mind.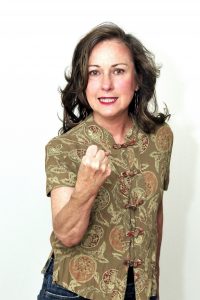 The versatile playwright has penned a tour-de-force for actress Marion Jeffery, who plays Susan opposite Berman Obaldia as activist filmmaker Raymundo Gleyzer and Joe Monroe as husband Alan. Michael Erwin of last season's gripping Angel in the Night also returns to play Susan's immortal mentor, the Professor. Ray Tatar directs assisted by Michelle Koehler and Elly-nominated scenographer Niels Larsen designs.
California Stage will close the show's run with a special screening of Raymundo Gleyzer's watershed documentary The Traitors July 17th at 5:00pm. Free admission to the screening will be given to those who attend any performance of A Revolutionary Mind.
Tickets are on sale now — get yours before they're gone!