California Stage will honor one young woman's selflessness and determination during the darkest days of WWII by producing Joanna H. Kraus' ANGEL IN THE NIGHT
Directed by CalStage favorite Michael RJ Campbell (Marat/Sade, The Threepenny Opera) — running August 21st thru September 13th in the newly upgraded California Stage Theater space!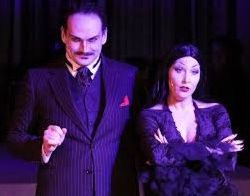 Through Kraus we meet Pawlina, a kind Polish Catholic teenager living on her mother's farm in occupied Poland. When Golda Schacter and her two children come to her for help after escaping from the ghetto, Pawlina hides them plus 14-year-old Mania Birnberg for two long years in a bunker under the barn. But the fear, deprivation, and close quarters prove too much for Mania, whose insistence on hiding in plain sight jeopardizes the very lives of everyone involved in this captivating, inspiring drama.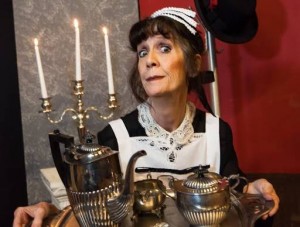 Tara Cartozian, a CSUS Theatre student, makes her Sacramento theatre debut as the demurely determined Pawlina alongside Sacramento luminary Janet Motenko, who earned rave reviews for her performance in Calstage's spring production of Italian Opera. They share the stage with Daniel Dorofeyev, who returns to CalStage after last year's critically acclaimed Journey's End to play the menacing Nazi officer Ernst. Elly-nominated Niels Larsen provides scenic and lighting design and California Stage Artistic Director Ray Tatar produces.
Mary Szul, on whom the play is based, was honored by Yad Vashem in Jerusalem as one of the Righteous Among the Nations in 1982 and by the Evanston, IL Avenue of the Righteous in 1987. In 1991, the National-Louis University Theatre Department commissioned Kraus to dramatize Szul's story as part of its The Honor of Humanity Project. The play has since been produced by schools and theatre companies around the country and earned the American Alliance for Theatre and Education's 1996 Distinguished Play Award.
Tickets can currently be purchased by calling 916-451-5822 and online here. Don't miss this stirring story of quiet heroism.