California Stage proudly receives twelve Elly Award nominations for its first two shows of the season — The Vanishing Point and Journey's End!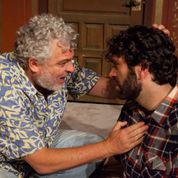 Producer Ray Tatar commended all the California Stage artists for their determination and willingness to take risks in service of their art. New plays like The Vanishing Point invigorate a company, Ray says, adding, "They force us to work together on a play without any preconceived notions from past productions. Our group understood the honor that we were given with Nedra's play and AACT's hopes for their new festival, so we resolved to give it everything we had."
Nedra Pezold Roberts' The Vanishing Point earned nods for:
Overall Production–California Stage
Script–Nedra Pezold Roberts
Production of an Original Script–California Stage
Direction–Ray Tatar
Leading Male–Richard Winters
Supporting Female–Emily Kentta
Supporting Male–Jeremy Minagro
Set Design–Buzz Weitz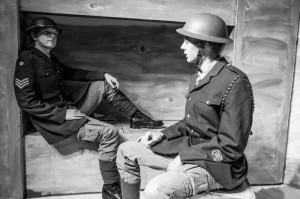 RC Sherriff's Journey's End earned nods for:
Overall Production–California Stage
Set Design–Niels Larsen
Sound Design–Mark Heckman
Costume Design–Ray Tatar
With Journey's End, Cal Stage looked to not only commemorate the sacrifices made by Sacramento's brave servicemen and women, but also to push audiences to question the reasons we go to war at all.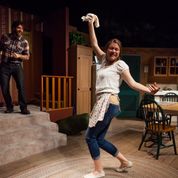 Ray asserts, "Mark Heckman and Lauren Sullivan showed a deep commitment to directing. Through their 'no compromise' positions in acting, dialect, costume, set, props, and sound they achieved an effect we theater people continually struggle for in our art form: At each final curtain, the theater lobby was jammed with people saying to each other how moved they were by the play.
He continues, "In the production process, Mark and Lauren also drew respect and dedication from not only from their talented cast but from valued consultants like Brian Wallace, Eric Baldwin, and Eric Woodfield."
Stay tuned for Elly Award results in late September!