Janis Stevens has been cast as Dorothea Puente: New play to open in January!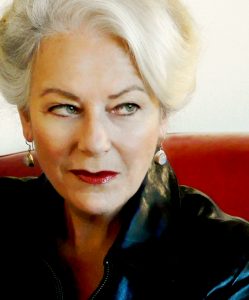 Drama Desk Award Nominee Janis Stevens has been chosen to portray Dorothea Puente in California Stage's newly commissioned play on Sacramento's infamous boarding house murders.
Janis is very pleased to return to California Stage to star in the premiere of Mark Loewenstern's new play.  Her extensive credits as an actress are known from Maine to NYC to Florida and back across the USA to the theaters in her hometown, Sacramento. Janis's directing credits at California Stage include award winning productions like: Widowers' Houses; Love, Isadora; Winter's Waltz and Reckless.  Director Megan Cooper said that Janis Stevens' characterization of Dorothea Puente at a public reading last year astounded everybody and we were overjoyed to give her the role.
T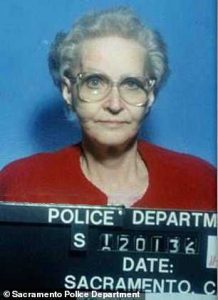 he play is entitled: Dorothea Puente Tells All! An Evening with the Magnanimous, Distinguished and Noble Lady of Sacramento. It was researched and written over a three-year period by Mark Loewenstern, a winner of the Samuel French Off-Off Broadway Short Play Festival and a three-time finalist for the Heideman Award and a semi-finalist for the nationally prestigious Playwrights Award of The O'Neill Theater Center.
The play will premiere Friday, January 24, 2020 and will play Fridays and Saturdays at 8PM and Sundays at 2PM through Sunday, February 23.
Lowenstern's extensive research has uncovered elements of Ms. Puente's temperament and personal relationships which are not publicly known. His play reaches deep into her personality and gives us new insight into a murderer who does not fit the common definition of a "Serial Killer." Producer Ray Tatar added, "Dorothea's motives revealed in Mark's play will change many peoples ideas about this killer. Her outward personality belied the twisted values that shocked many who knew her."
Tickets available here or by phone reservation at 916-451-5822.