The Emmy-nominated Kent Johnson directs Marat/Sade
Emmy-nominated director Kent Johnson has taken the reins of Marat/Sade for California Stage this season. Having directed over 200 productions in his 68 year career, Johnson admits the show is his most challenging project yet.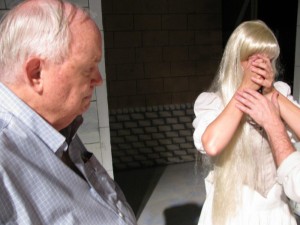 A graduate of Northwestern University, Kent began directing and producing in Orange County in 1965. His smash hit production of Stop the World—I Want to Get Off ran for an astonishing 16 weeks at the Anaheim Playhouse, making local history and setting the stage for the next forty years of his career.