Two friends from high school reunite after many years in "Porch Time – A Cabaret"  – One night only, Sunday, August 6th!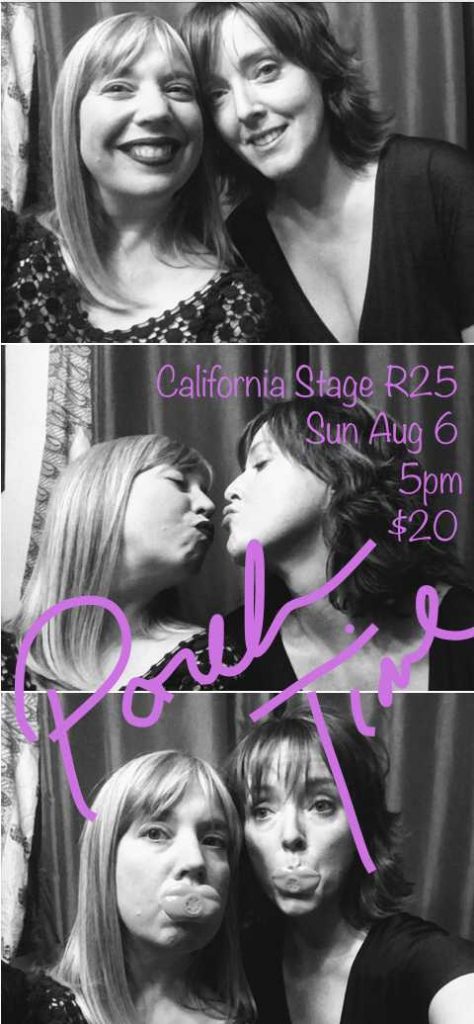 Come join Margery Bailey and Megan Cooper, two friends from Sacramento High School, at California Stage as they reunite after many, many years and discover the life the other has led. On August 6th at 5pm, take a break from the heat and enjoy the cool sounds of Bailey and Cooper.
Grab a glass of wine or cool beverage and join Margery Bailey and Megan Cooper as they relax, sing, and recount stories of their pasts, hopes for the future, set the world to rights, with maybe a little "pontifidrinking" thrown in there.
Margery Bailey has performed regularly in Northern California, where she has sold out cabarets in San Francisco and Sacramento and was a regular at The Plush Room in San Francisco and Max's Opera Café in Sacramento.  Favorite shows include: Falsettos with Lambda Players here in Sacramento, Night of the Iguana in Berkeley and Serenity an original rock musical in San Francisco.  Ms. Bailey has also taught yoga all over the world, including: Sacramento, San Francisco, Los Angeles, Oregon, Seattle, Chicago, Hawaii, New York, Tel Aviv, and Mexico. Continue reading →