Don't miss their fabulous cameos! Now running through September 13th.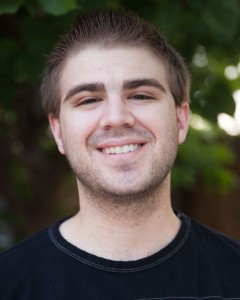 Craig T. Sanders recently graduated from Sacramento State University with Bachelors degrees in both theatre and journalism. Craig spends a good portion of his time writing and performing scripts for the sketch comedy group That Plus Chips. He is extremely excited to work on a show that portrays an image of hope during one of the darkest times in the history of civilization. Craig was born from Jewish descendants who experienced the horrifying realities of WWII and is humbled to be in a play that honors their many sacrifices, which has allowed him to exist today.

Daniel Dorofeyev is a student-athlete at American River College currently studying theatre. He has been seen in 2 Antelope High School productions, Around the World in 80 Days and Bang Bang Your Dead, and California Stage's Journey's End. Coached by Richard Winters, he won the first place gold medal for his original monologue at the Lenaea Festival in 2014. He plans on pursuing a career in acting and voice-over work in radio as the first Russian-Ukrainian actor.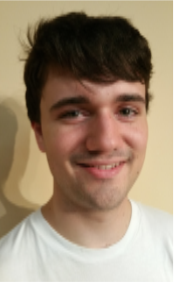 Zane Boyer is a theater major in his fourth year at CSU, Sacramento.  Over the past three years Zane has appeared in such Sacramento State productions as Robin Hood, Cabaret, Che Guevara and the Dispossessed, Gypsy, and Avenue Q.  At the age of 17, he received an Elly Award for Lead Actor in a Children's Musical for his performance in River City Theater Company's Scrooge the Musical.  Most recently, he performed in the McLaughlin Theater Company's Legally Blonde the Musical.  He has been acting for nearly 16 years and wishes to continue to do so for the rest of his life.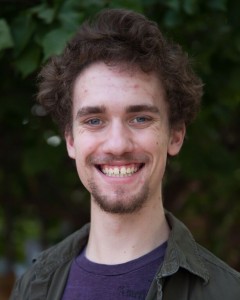 Liam Worrell-Olson is a Theatre Major who is very excited to be a part of Angel in the Night! He has acted in Sacramento Theatre Company YPC shows such as: Julius Caesar,
Antigone, Much Ado About Nothing, and The Crucible. He is a student at California State University of Sacramento and has been in their productions of The Heiress and Avenue Q! He would like to dedicate this performance to his role-model, the late Tadeuz "Ted" Pawlacyzk.
Catch them all this weekend at CalStage!