At California Stage: Presenting Food & Music – From Farm to Table
Tickets: Call (916) 451-5822 (no online tickets available for this show).
Come join California Stage as we present "Food Music from Farm to Table," with Casey Lipka and Classical Revolution and friends.  This Sunday, Feb 26th,  from 4pm-6pm, take a much needed rest from  windy storm in Midtown as you relax to the sweetness of the strings and voices performing classical sounds and jazz love songs.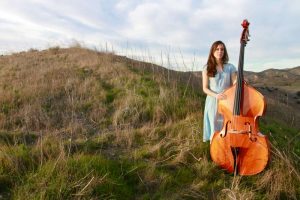 Join Casey Lipka's Classical Revolution Sacramento as chamber music bursts out of the concert hall into a relaxed setting where barriers are broken & listening is fun. Enjoy performances by Casey Lipka, Jennifer Reason, Piano, Cathie Apple, Flute, Peyiun Lee, Violin, Ingrid Peters, Violin, Colin Matthewson, Trumpet, Gabriel Nelson, Guitar/Voice. Adam Freas will be the MC for an afternoon of music. Continue reading →