Thought you missed out on Lori Russo's 5 week workshop? You now have another chance!
Actress and dancer Lori Russo will teach another round of her 5 week workshop on Movement for the Actor for CalStage, Sunday evenings August 16th-September 13th, 6-9:30 PM.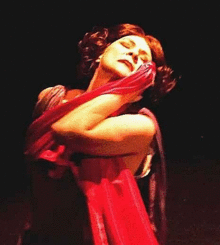 Says Lori, "An audience cannot experience the actor's intention, no matter how much he means it, if it remains 'locked' inside an unskilled body and an underdeveloped voice."
Students in her weekly workshop will work towards achieving the kind of freedom of movement that provides the form through which a Character's emotion can flow freely and spontaneously. They will learn to think of their body and voice as a whole instrument while focusing on and exploring Relaxation, Core awareness and strengthening, Creativity, use of Energy, and putting Voice on Breath with movement.
Techniques and Exercises being explored will include a combination of:
Michael Chekov (internal & external work) – Creating Characters, using Archetypes
Meyerhold – external work to stimulate nervous system towards emotional connection
Laban – exploring body, effort, shape and space & 8 effort elements
Margolis' exercises to develop muscular physics, making the psychological physical
Alexander Technique philosophies, for assistance in alignment and relaxation
Mask Work – Self, neutral & archetypal
Students will explore using Improvisation, Theater games, Poetry, Monologues and Scene excerpts to integrate these techniques and philosophies.
The workshop will take place at:
California Stage, 2509 R St. Sacramento, CA 95816 (25th & R)
Cost: $190.00 ($50.00 deposit, Balance due 1st class.)
Please Contact Lori at : (917) 771-9086 or lorirusso2000@yahoo.com to reserve a spot!! Space is Limited!!
Get to know Lori Russo: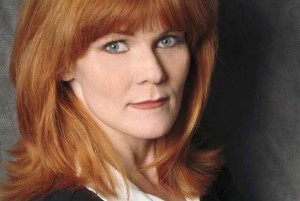 Lori Russo, a native from Hollywood California, has been professionally working as an actress, dancer , singer & choreographer for more the 25 years.
She began dancing at the age of 4, acting and singing at the age of 14. At 16 she began her professional career. At 22 she began teaching dance. Her theatrical training began at Estelle Harman Studios in Hollywood. She went on to USC's Drama Conservatory BFA program, under the Artistic Directorship of John Houseman.
She continued studies in NYC with Terry Schreiber and Michael Cecchi, which she considers her Masters education. Her training includes techniques in Meisner, Strasberg, Alexander technique, body dynamics, Stanislavski & Michael Chekov. She was awarded a private scholarship to Stanely Holden Ballet Center at 15, a scholarship to Dupree Dance Academy at 22, and continued her studies further in NYC afterward.
As a dancer, her training includes Ballet, classical jazz, contemporary, tap, and some modern. As a choreographer, she has been told she thinks like a director because she create movement out of intentions or motivations that need to be carried out and expressed to further the story — bringing purpose to movement in a way that assists in creating character behavior.
In 2009 She was invited to Potsdam University to teach a week-long acting intensive that culminated in her performance of Rick Foster's Love, Isadora, a one person play about the modern dance pioneer Isadora Duncan. Her experience as a choreographer spans musicals, highly stylized plays, plays with music, poetry and production shows.
She continues to explore other philosophies of movement to integrate into her own work as an actor, choreographer, story teller and teacher.