Serious Detours in the Lives of Two Men

This summer, California Stage will feature two witty, revealing world premiere one-man plays in repertory as part of its returning SacSoloSeries4.  Elly Award-winning actor Richard Winters returns with his own solo show Sleeping in the Middle of the Bed while local performer and musician Gary Weinberg brings Robert Lautz' The Third Date to life.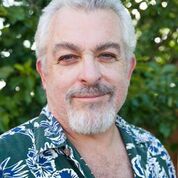 The SacSoloSeries4 will run in the Dennis Wilkerson Theater June 12th thru July 5th:
Sleeping in the Middle of the Bed by Richard Winters, directed by Gary Wright.
Fridays 6/12, 6/19, 6/26, 7/3 @ 8pm
Sundays 6/14, 6/21, 6/28, 7/5 @ 2pm
Dennis Wilkerson Theater
The Third Date by Robert Lautz, featuring Gary Weinberg, directed by Maggie Adair Upton
Saturdays 6/13, 6/20, 6/27, 7/4 @ 2pm & 8pm
Dennis Wilkerson Theater

Tickets are on sale now! CLICK HERE
Winters' Sleeping in the Middle of the Bed takes audiences on an epic yet all-too relatable journey. From the frustrations of finding the edge of a Saran Wrap roll to the farce of internet dating, Winters uses his wide ranging powers of observation to explore the secret life of a newly divorced man.  He plumbs his fears and past foolishness—from the sacred to the scary—to create an evening of humor and self-discovery.  Long-time collaborator Gary Wright directs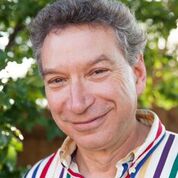 The Third Date by Robert Lautz takes a compelling, humorous look at the impact of a serious illness and the demands of change in one man's life. Local performer and musician Gary Weinberg plays Richard Montauk, whose recent experiences run the medical gamut. Now on the brink of a new relationship, the self-assured ad-man finds his needs changed and his previous modus operandi wanting. Beloved local director Maggie Adair Upton directs this touching tour de force.
CalStage gives you TWO chances to dig deep and laugh hard this summer! CLICK HERE for tickets!