CalStage sits down with Happy Armenians creator and Vista Players Artistic Director Aram Koujoumdjian
CalStage: How did you find your way to Sacramento?
Aram: I'm Armenian by ethnicity, but I was actually born in Beirut. I spent my earlier years there and my formative years in Los Angeles. I attended UCLA for undergrad and got my B.A. in English, then moved up to Sac for law school at UOP McGeorge School of Law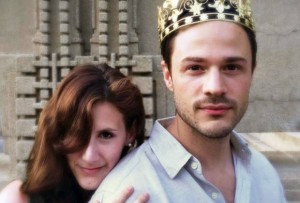 CalStage: What got you into theatre?
Aram: I've loved theater from a very early age. I used to go see productions at the playhouse in the Armenian Quarter of Beirut — by myself — before I was even 10. I was writing full-length plays by high school.
CalStage: How did Vista Players come about? Continue reading →