From acclaimed author of last season's smash hit ITALIAN OPERA, Leslie Lewinter-Suskind, comes something completely different.
California Stage Theater Company will premiere Lewinter-Suskind's provocative new play A Revolutionary Mind this summer, under the direction of Producing Artistic Director Ray Tatar.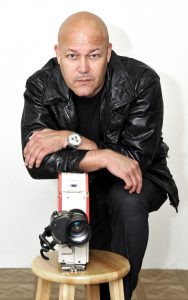 A Revolutionary Mind follows rabid activist turned housewife Susan down the rabbit hole when her daughter, a documentary filmmaker à la Raymundo Gleyzer, is kidnapped. Forced to reconcile lofty ideals espoused and promises made with the life she led, Susan must sound the dark depths of the human psyche in search of elusive answers. No stone is left unturned in this raw, unflinching odyssey of the mind.
A Revolutionary Mind will run June 17th-July 17th (excepting Independence Day weekend) in the California Stage Theater at the R25 Arts Complex, a three-venue complex located at 1721 25th Street in Midtown Sacramento.
Performance Dates:
Thursdays – June 23rd and July 7th @ 8:00pm
Fridays – June 17th & 24th and July 8th & 15th @ 8:00pm
Saturdays – June 18th & 25th and July 9th & 16th @ 8:00pm
Sundays – June 19th & 26th and July 10th & 17th @ 2:00pm Continue reading →