Janis Stevens is a world-class professional acting coach and trainer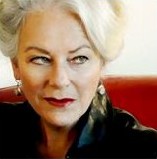 Janis Stevens will conduct a "Scene Workshop Intensive" at the R Street Arts Complex, 25th and R Streets, on Sunday and Monday nights for 5 weeks from 6:30-9:30 pm each night.  Dates are consecutive Sunday and Monday nights from July 23rd through August 21st.  Cost is $250.00 for all 5 weeks ($25.00 per session), and class size is maximum of 10 students (two slots have already been taken).
Scenes will be assigned by Ms. Stevens.  Coaching and direction will be based  on the tools of Stanislavski and Focus will also be given to "external skills" (vocal and physical expressiveness).
Janis is well-known in Sacramento for the many roles she has played with various theatres throughout the area as well as receiving much acclaim for the productions she has directed at Capital Stage, California Stage and the Sacramento Theatre Company.  She received the Elly's Lifetime Achievement Award in 2015 and has been an Adjunct Professor of Theatre Arts at American River College since 2003. Continue reading →