California Stage's Megan Cooper holding acting technique workshop January 14th
California Stage is offering a unique opportunity for actors to focus on how to prepare for play readings.  This workshop is being taught by New York actor/director and Sacramento native Megan Cooper from 12-4pm on Saturday, January 14.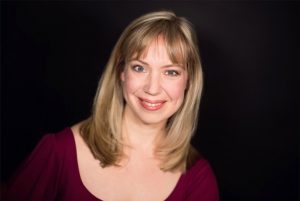 Readings often serve as an audition.  They offer an opportunity for actors to work with casting directors, stage directors, writers, agents and producers.  Acting training frequently ignores the importance of readings.  Because readings have little to no rehearsal, an actor works on their own with virtually no direction.  This workshop focuses on how to make strong choices, how to prepare and how serve the text to create the most beneficial performance.
Megan Cooper is an actor, musician and stage director of theatre and opera.  She founded and curates The Salon in New York City.  She has appeared at The Public Theater's Under the Radar Festival, P.S.122, BAX, and The Arcola Theatre in London and with companies including: Peculiar Works Project, The Shaw Project and Bristol Riverside Theatre.  She is an in-demand director of staged readings in New York and frequently performs in readings of everything from new plays and musicals to unrehearsed classical theatre.
Most recently, Ms. Cooper directed an interactive murder mystery in New York City and the mainstage portion of the devised piece Spring Pictures of a Floating World called The Art of the Bedchamber for the OBIE winning company Peculiar Works Project at La Mama.  Other directing projects include: Rip! A Musical Odyssey for the Midtown International Theatre Festival (nominated for 4 awards), Katherine William's solo show Call Me, the dreamer examines his pillow and the operas Silverfish and Bastien and Bastienna.
Ms. Cooper teaches, directs and performs with the Killington Shakespeare Retreat and is a company member of the Victor Herbert Renaissance Project and The Shaw Project.  She is a member of AEA, SAG/AFTRA and an associate member of SDC.  Megan received her Master's in Acting from East 15 Acting School in London.
The Acting Technique for Play Readings Workshop will be held on Saturday, January 14 from 12pm-4pm in the California Stage Theater at the R25 Arts Complex, a three-venue center located at 2509 R Street in Midtown Sacramento.  The workshop is $120.  REGISTER HERE or call (916) 451-5822.