Analise Langford-Clark stars in a new musical at California Stage
Analise Langford-Clark and Jonathan Blum will shine in California Stage's sparkling production of Arlington. A favorite with audiences in San Francisco and New York, CalStage now brings this provocative new chamber musical to Sacramento starting April 1st and running through May 1st.
Tickets on sale NOW.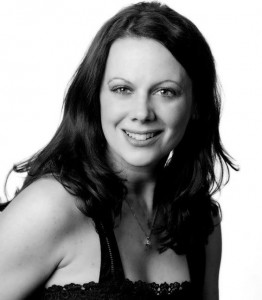 Through Analise audiences meet Sara Jane, the seemingly sweet and sheltered army wife who nonetheless wrestles valiantly with our tempestuous times. This contemporary incarnation of Nora Helmer must grapple with an overbearing family fraught with contradictions, a devastating loss, and some disturbing truths in order to find her place and peace of mind. Can love really conquer all in the midst of such a storm?
Jonathan Blum (Italian Opera) joins Analise as accompanist and lends his voice to the men who shape Sara Jane's life. Bob Irvin will make his CalStage directorial debut!
Arlington, with book and lyrics by Victor Lodato and music by Polly Pen, premiered at San Francisco's Magic Theater in 2013 before running off-Broadway at the Vineyard Theatre in early 2014. Now, Analise, Jonathon, and Bob–whose work has been so beloved by Fair Oaks Theatre Festival audiences–bring this stirring, thought-provoking musical to Sacramento.
California Stage is happy to be working with Analise for the first time. She has played the title roles in Fair Oaks Theatre Festival productions of Gypsy and Rodgers and Hammerstein's Cinderella as well as Janet Van de Graaff in The Drowsy Chaperone to name a few. Yet her range as an actress spans far beyond light-hearted musical fair—she has also been seen in Woodland Opera House's The Taming of the Shrew and The Miser, Susan Grunwald Sommer and Leo McElroy's riveting itinerant production of Echoes in the Heart, and most recently in KOLT Run Creations' daring Adoration of Dora.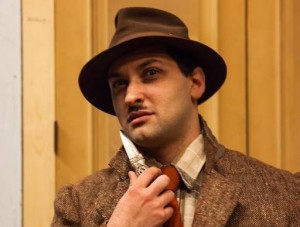 Jonathan Blum returns to California Stage after his hilarious turn in last year's smash hit Italian Opera. He has also been seen in Sacramento Theatre Company's revue I Dreamed a Dream and several Fair Oaks Theatre Festival productions. Bob Irvin is an Adjunct Professor at American River College and avid director with the Fair Oaks Theatre Festival.
Get your tickets before they're gone! Tickets available HERE.