William Hogarth exhibition at California Stage, plus special coupon offered, as the end of the 2014 season nears
This weekend is gearing up to be a busy one for California Stage! Not only is this weekend Sacramento's last chance to see Rick Foster's Love, Isadora, but also a great opportunity for patrons to get in on one amazing deal.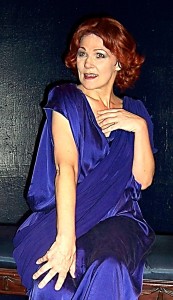 Sacramento News and Review contributor Jeff Hudson gives Love, Isadora a full FIVE STAR rave — calling the show "sublime" and its star Lori Russo "remarkable" in her return to this exceptional role.
Only 3 more performances — Friday 10/10 @ 8pm, Saturday 10/11 @ 8pm, & Sun 10/12 @ 2pm — remain before closing this weekend.
Tickets are available HERE.
In addition, patrons can take advantage of the special coupon being offered by California Stage Theater Company exclusively through the Chinook Book app, which launched in the Sacramento area in September. Those who download the app can redeem a coupon for the $20 4-ticket pass being offered at any Love, Isadora performance this weekend.
Download the app HERE.
What else could California Stage possibly pack into this one weekend? Well…
California Stage will sponsor a retrospective exhibition of 18th Century English artist William Hogarth's etchings as a commemoration of the artist's death 250 years ago this October. The event, entitled William Hogarth at 250, will open Friday October 10th and continue through November 8th.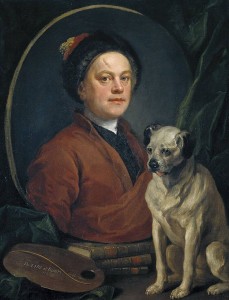 Best remembered for his moralistic series' The Harlot's Progress and The Rake's Progress, Hogarth's keenly observed pictorial critiques of 18th Century British life set the stage for modern political cartoonists the world over. His focus on the London middle class and working class experience, popular amusements, and personalities such as actor David Garrick give us a glimpse into lives rarely chronicled while demonstrating the satirical edge and dramatic flair now so essential to visual social critique.
This month, local collector and California Stage Producing Artistic Director Ray Tatar will show 55 etchings attributed to Hogarth including his portrait of actor David Garrick as Richard III, Strolling Actresses in a Barn, The Distressed Poet, and The Enraged Musician
The exhibition will be open to the public free of charge Fridays and Saturdays 6:30-9:30pm, and Sundays 12:30pm-4:00pm, from October 10th to November 8th in the Sacramento Poetry Center Gallery at the R25 Arts Complex in Midtown. The gallery is located at 1725 25th Street, Sacramento, California 95816. Call 916-600-9536 for more information.