William Hogarth exhibition at California Stage, plus special coupon offered, as the end of the 2014 season nears
This weekend is gearing up to be a busy one for California Stage! Not only is this weekend Sacramento's last chance to see Rick Foster's Love, Isadora, but also a great opportunity for patrons to get in on one amazing deal.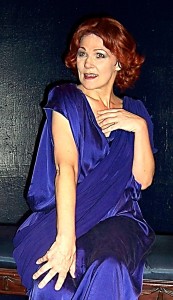 Sacramento News and Review contributor Jeff Hudson gives Love, Isadora a full FIVE STAR rave — calling the show "sublime" and its star Lori Russo "remarkable" in her return to this exceptional role.
Only 3 more performances — Friday 10/10 @ 8pm, Saturday 10/11 @ 8pm, & Sun 10/12 @ 2pm — remain before closing this weekend.
Tickets are available HERE.