Join Us for Two Great July Musical Events: Darden and Chris Williams!
DARDEN: On tour "For LOVE & HARMONY"
ONE PERFORMANCE ONLY JULY 15 at 2PM!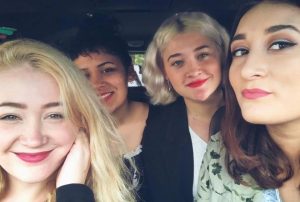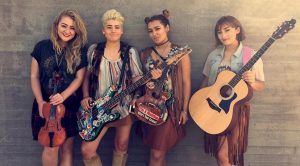 You won't want to miss this unique performance by Darden, a dynamic four-piece ensemble of sisters. They bring an "Alternative Americana" sound to the stage.
The Darden Sisters are comprised of Selah, on the violin; Clarah, the guitarist; Havi on mandolin, and Tabbi, the bassist. All four are vocalists in the group, focusing on harmonies and musical blends.
Raised on the California Coast in a family of musicians, the Dardens grew up surrounded by musical influences from almost every genre. Originally, their vocals were backed by Grandpa Joe Tatar on honky-tonk style piano, but eventually, each of f them decided picked up instruments, and formed their own musical entity.
Each of the sisters are songwriters in the group, and now play several instruments each. They have developed a sound which has been dubbed "Alternative Americana."
More on the Darden Sisters here.
BUY TICKETS: $15 Students, Seniors; $20 General Admission.
CHRIS WILLIAMS: "Torched: Songs That Ruined Our Lives"
JULY 13,14 at 8PM, and JULY 15 at 6PM!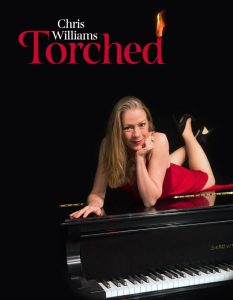 California Stage invites you to get Torched! with Christine Williams, as she performs her cabaret show Torched: Songs that Ruined our Lives, July 13-15 at California Stage Theater.
This workshop production is written and performed by Ashland actor and director Christine Williams and directed by local director Megan Cooper. Join Chris as she explores the crazy world of singing songs written by men for women to sing about how they are supposed to feel about men, assisted on the piano by local music director Gerald Rheault.
Continue reading →