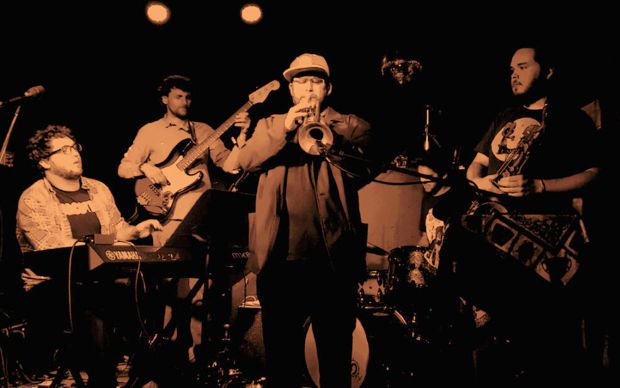 Social Distance Theater: Sept 19th
Next up at California Stage's Social Distance Theater:
Thomas Molina and the Yuppie Liberation Front. A Northern California group that puts its own spin on jazz, headlined by Vacaville homeboy Thomas Molina on trumpet. Their music is heavily influenced by Bay Area R&B, Soul, Funk and Latin Music. Featuring original compositions, jazz standards, and favorite songs. Opening act: Shelly Burns.