Monthly Archives: May 2014
Check back here for information about productions staged by other area companies at the R25 Arts Complex!
100th Anniversary of "The War To End All Wars": R.C. Sherriff's Journey's End
California Stage will commemorate the 100th anniversary of "The War To End All Wars" by presenting R.C. Sherriff's gripping drama Journey's End, June 7th thru July 6th 2014.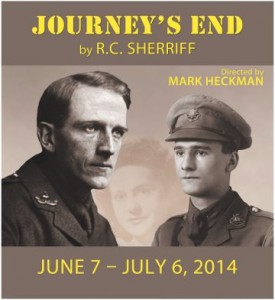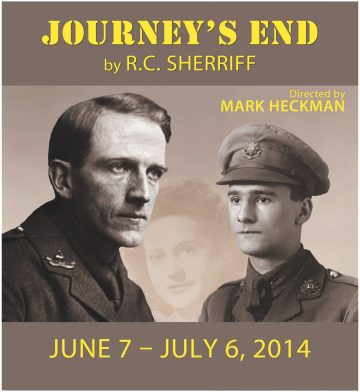 In doing so, the theatre will honor the sacrifices made by those who served from the Sacramento area while calling critical attention to the devastating impact of modern warfare has made on generations of American youth.
Sherriff's study in war abandons the notions of 'war' that echo in hometown newsprint or the mouths of politicians in favor of the War lived by those like him who fought. Continue reading →